High Risk Merchant Account Services UK & Ireland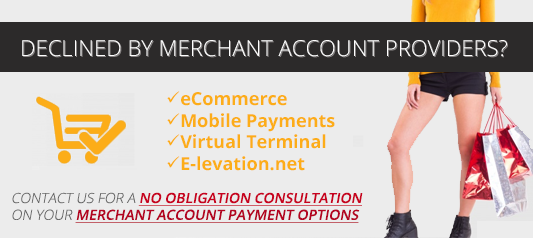 Looking for a High Risk Merchant Account? Is Your Business Model Or Business Sector At the Edge Of Acceptable Risk For Mainstream Merchant Account Providers?
If so we can help. Contact us today for a no obligation consultation on the options available to you.
High Risk Merchant Account Business Sectors Include:
Health & Nutritional Supplement Products
Online Auctions
Gambling
Online Pharmacies
Travel & Timeshare
Monthly Membership & Subscription Services
Debt Management & Debt Collection Agencies
Ticket Brokers
Secondary Ticket Market
Adult Services
Software
With a 10 year track record in eCommerce let our experience guide you to a merchant account for your business. These include Mail Order Merchant Services, Phone Order Merchant Services, Virtual Terminals, Website eCommerce Payments and Mobile Payments.
Contact us in confidence to discuss what you need to start taking payments. Credit history is not a barrier!
Contact Us Today Regarding Your Merchant Account Requirements
Please enter your contact details and a short message below and we will answer your query as soon as possible.