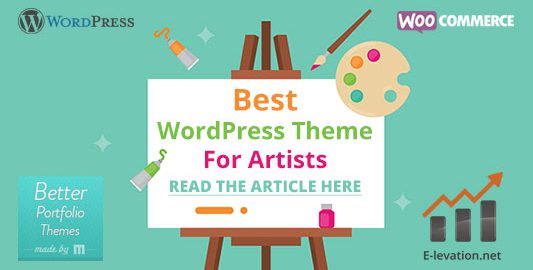 The Best WordPress Theme for Artists
Artists, photographers and other creative types need the most colourful and stylish themes possible when showcasing their work online. WordPress is one of the most popular ways to build a website and while there are many WordPress themes available, you should go the extra mile to get something unique that stands out.
The best WordPress themes for artists we've found at e-levation.net are most definitely those from the great team at Made By Minimal! They currently offer six beautiful themes, each with its own charm and character. The sixth and latest to released Eero features everything any creative individual could need to display their work in all its glory.
This includes a range of different gallery options, Vimeo support, advanced WordPress blogging, Woo Commerce compatibility and much more. At e-levation.net we've seen plenty of WordPress themes but nothing offers quite the level of professionalism and versatility of these stunning themes from Made By Minimal.
Read More →